Floating Rubber Foam Fender
NANHAI independently developed and produced floating rubber foam fenders for berthing operations. The product uses polyethylene as the foam core, wrapped by high-quality rubber outside the foam core body, and finally vulcanized as a whole. This type of product has the advantages of high energy absorption, low reaction force, anti-aging, corrosion resistance, light weight, and convenient operation. Demonstrated excellent product safety and stability.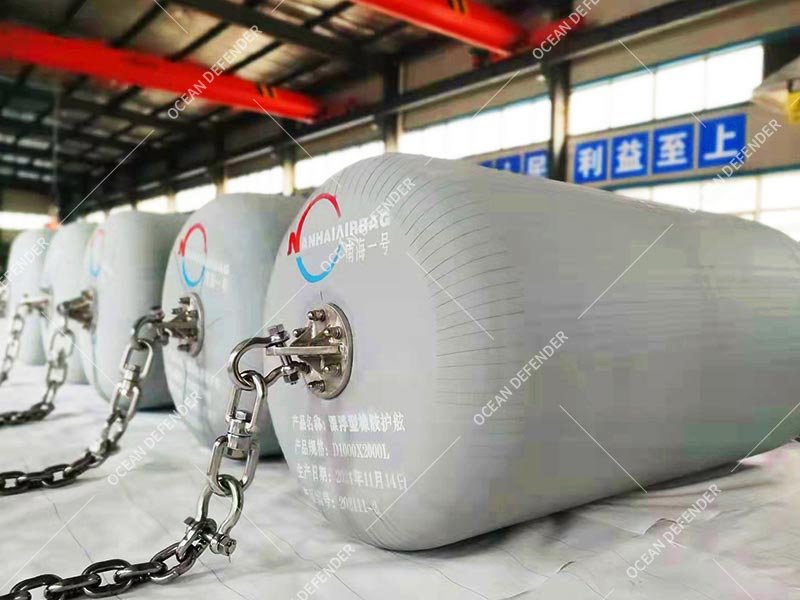 Adding the chain tyre net system to foam fender is to further protect the fender, prolong the service life and apply in heavy duty project, if the small size foam fender (such as 0.5m*1m) is installed with chain tyre net system, the overall purchase cost of the user will be increased, based on the consideration of this, we developed nylon net on the fenders,which can reduce fender abrasion.Play the role of protecting the fender.
Color Customized
---
Orange, Black, White and Navy-Grey are the main colors, other colors can also be customized.
Chamfer Customized
---
Chamfer refers to the inclination angle of the two ends of the fender, which can be customized according to a certain angle.
Polyurethane Customized
---
As the "Jacket" of foam fender - the thickness of polyurethane coating is customizable according to the requirements of project.
Size Customized
---
According to the ship type, the foam fender has a regular size, but the regular size of some projects cannot meet the actual needs, so it needs to be customized. For example, we have customized D1.8m-L6m for the project.
Foam Density Customized
---
The density of the foam determines the energy absorption and reaction force. Ocean Defender currently has low capacity, standard capacity and high capacity. Other foam density can also be customized according to project's requirement to meet different capacity.
Would you like to know more about Ocean Defender?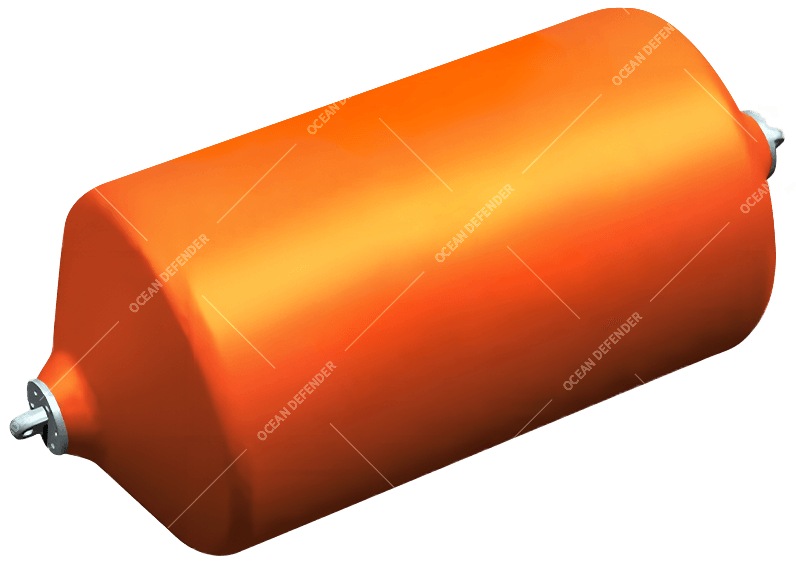 NANHAI Other Marine Industrial Forms
The development of NANHAI during the past 20 years has involved many maritime fields, providing global customers with overall solutions for Berthing, Mooring, Ship to Ship, Ocean Wind Power, Deep-Sea Farming, Buoyancy and Salvage, Bridge Blocking, Ship Launching, Dock Caisson Moving etc.